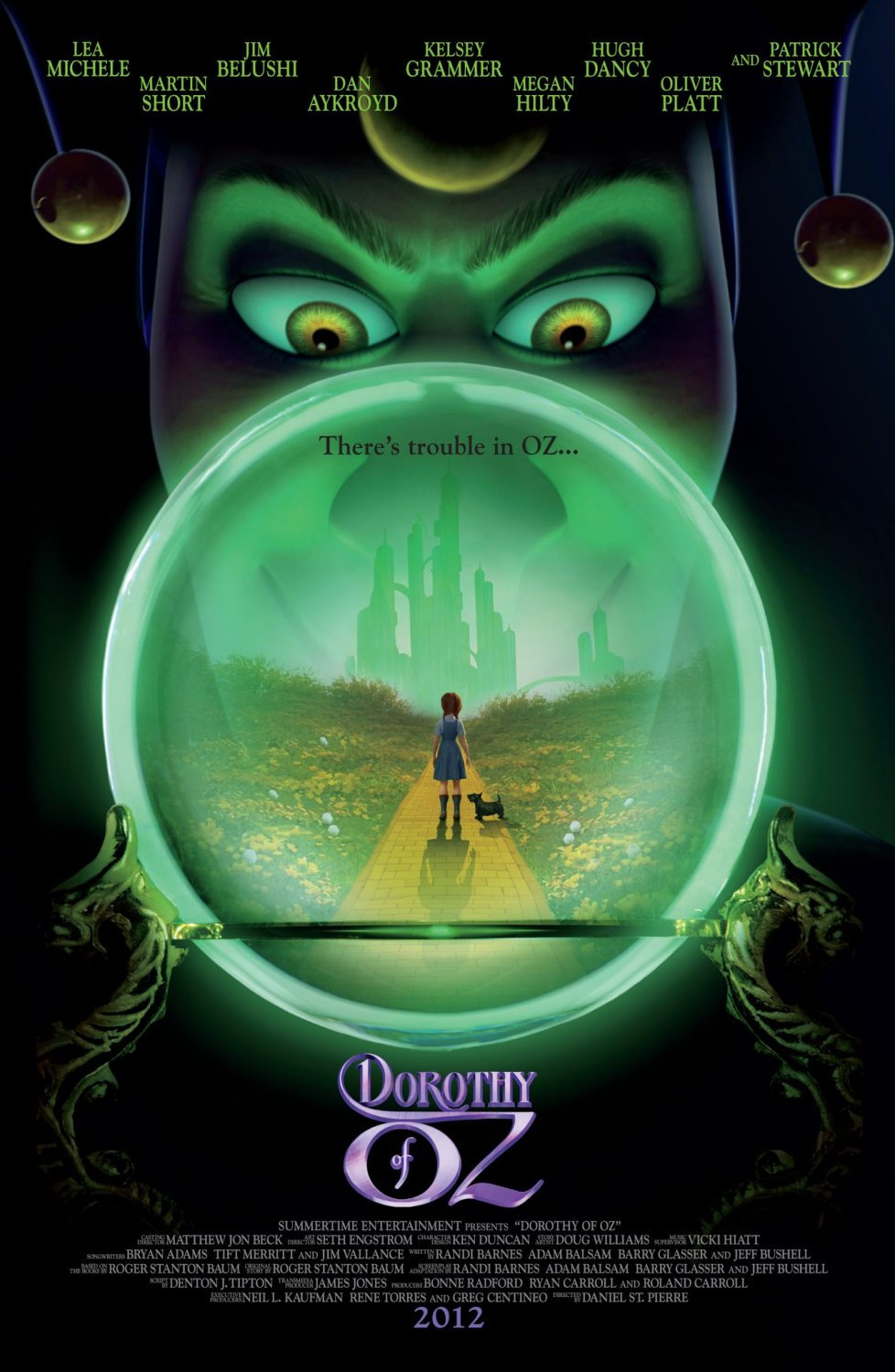 'Dorothy of OZ' is an upcoming computer-animated film based on the book by Roger Stanton Baum. The film is scheduled for a U.S. theatrical release in August 2012, with a UK release planned soon after.
The film features an all-star cast of actors providing the voices. Sadly as with many Hollywood animated features the voice casting seems to have been determined by which celebrity names you can attach to a project as opposed to any actual talent somebody might be able to offer. Dorothy Gale is voiced by Lea Michele (of GLEE fame), the Scarecrow is voiced by Dan Aykroyd (lets hope he does a better job than his efforts in Yogi Bear), Tin Man voiced by Kelsey Grammer and Cowardly Lion by James Belushi.
I've attached a video of Patrick Stewart talking about his role as Tugg...